7 Jan
Hey all, here's the next batch of photos from the concert! Alternatively, you can also read Part 1 of the concert!
Shortly after her costume change, Liang Jing Ru re-emerged.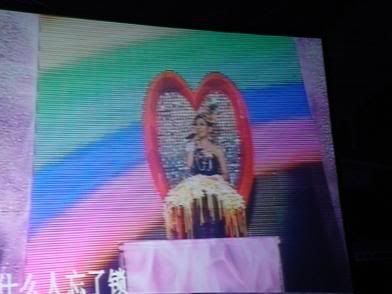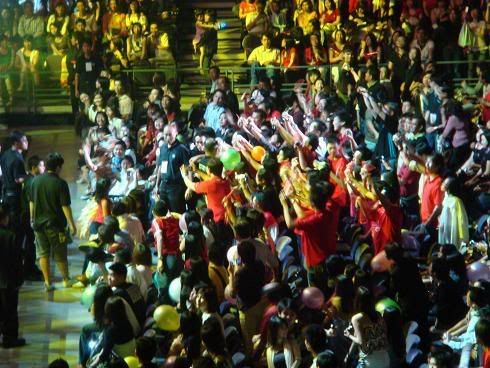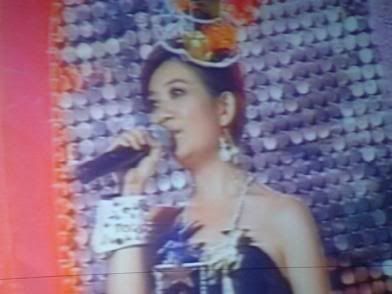 There was this couple role-playing during one of the songs, which I find were rather out of place. They walked across the stage, holding hands and the guy was holding on to the biggest suitcase I ever saw in my whole life. I guess it's not just me, because I overheard a girl behind me muttering, "The luggage is freaking big!" The stage couple stopped in the middle, a short distance beside Jing Ru, put the suitcase on the floor, and then walked off hand in hand. Okay… I didn't really know what to make of that. It turns out that in the ending lines of the song, Jing Ru went over and knelt beside the suitcase, opened it, and out comes a row of balloons (secured by a line). Okay…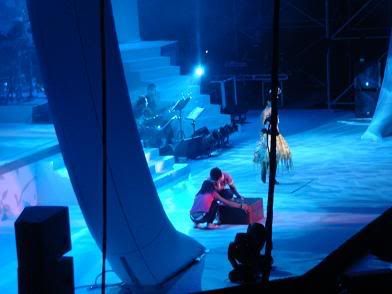 Liang Jing Ru mingling with the crowds. Later on, a group of fans were screaming, "Jing Ru, I Love You!" to which she remark with a pout that, "How come you didn't tell me just now when I was walking around? You were all frantically taking my pictures only!"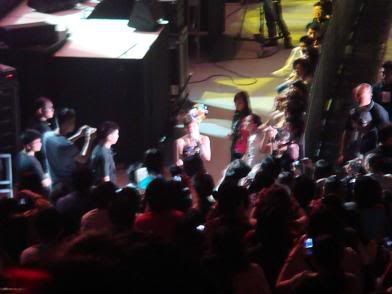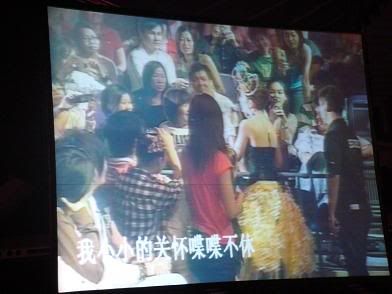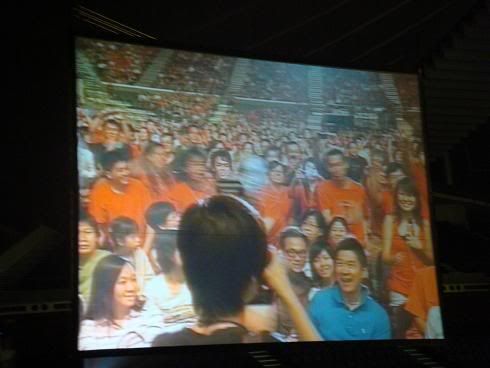 One of the props. The Effiel Tower.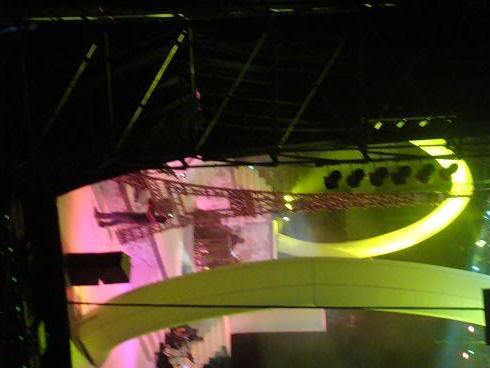 Earlier on, Xavi was telling me about the 'tradition' of Fish Leong's concert – Couples would take this opportunity at her concert to propose to their other half, or to declare their love and appreciate.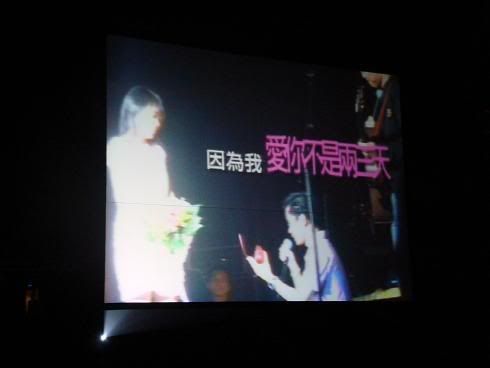 After all, this year's concert was titled "Liang Jing Ru Qing Ren Yan Chang Hui", so I had somewhat expected there to be a session of such declaration. However, all I saw were clips of past couples and their declaration. Luckily, some of the featured celebrities made the video clips darn interesting.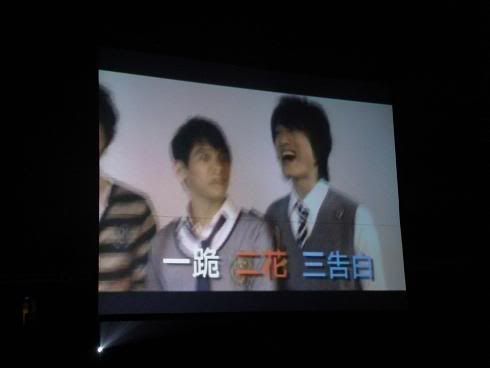 I love Mayday's portion of the video! See them mimicking the poster in the background of the first picture! They were hilarious with their love declarations and marriage proposals to each other!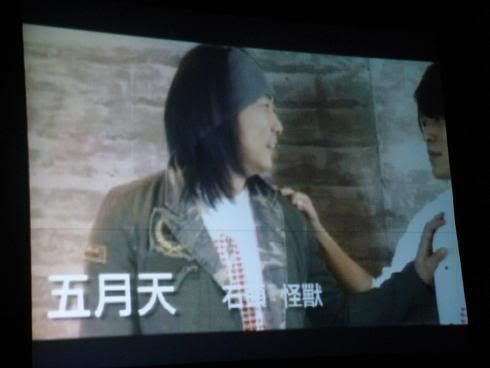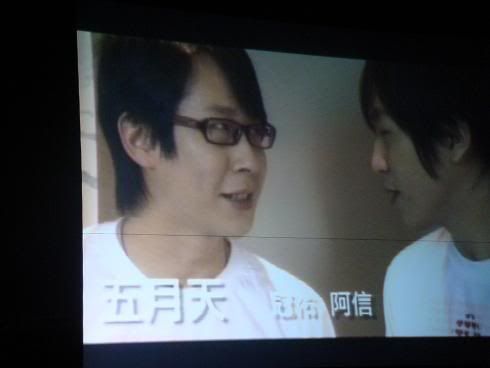 Liang Jing Ru's fan club, Fish Dream. Okay…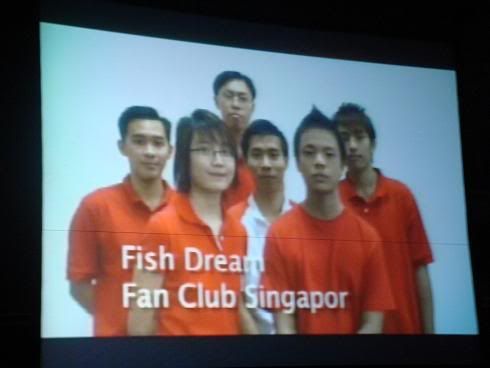 Once the clip ended, Fish Leong re-appeared.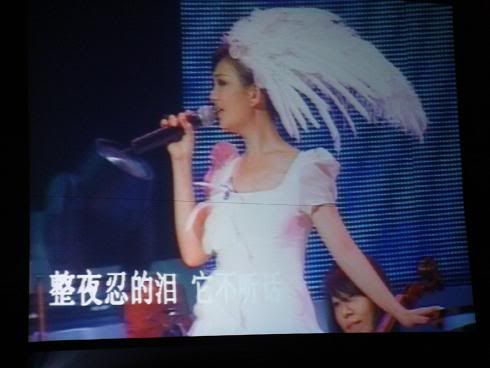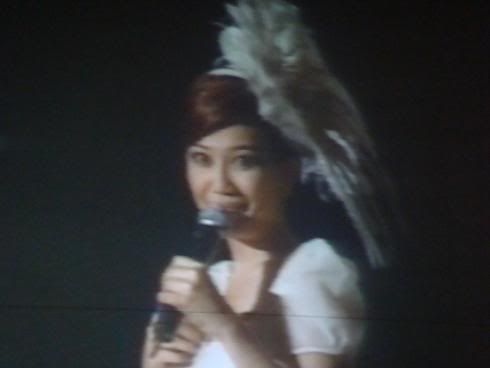 (See Maydays' Ah Xing in Part 3!)